Rupee depreciation affects foreign buying
Posted by Editor on September 15, 2015 - 8:38 am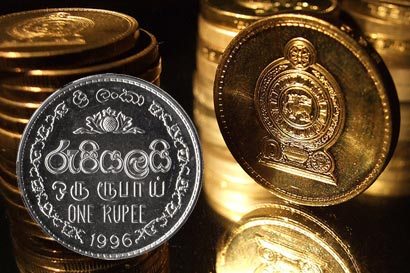 Foreign investor participation in the Colombo Stock Exchange (CSE) has declined considerably during the last few weeks due to the rupee depreciating against the US dollar.
"The main reason for less foreign participation in the CSE is that the rupee depreciating pressure on the CSE and also the exchange instability. The Federal Reserve System in USA due to meet this week and likely to raise its near zero interest rates. It could result in a negative impact on the Asian region markets," First Capital Equity Senior Research Analyst Reshan Wediwardena told the Daily News business Wediwardena said this has led to foreign funds exiting from markets such as Sri Lanka, in favour of investing in US based assets.
This has been made worse due to the global scenario, led by China, the world's second largest economy, sharply depreciating the Yuan last month, coupled with exits from its stock markets, which Beijing, through State intervention is trying to prop up, he said.
Wediwardena said that this is negative trend, will have a rippling effect through out the Asian stock markets including Sri Lanka with the interest rates increase in the USA coupled with Chinese financial crisis.
Most global investors led by the USA will signal investors to exit from such fragile markets and re-invest their assets in their home country, such as the USA, to the detriment of markets, including the markets in countries like Sri Lanka, Wediwardena said.
Softlogic Stockbrokers Sales Head Eardley Kern said the rupee needs to stabilise without government intervention and policy decision and planning needs to be drawn up fast to give clear direction and attract foreign investment.
Local government institutions and active participation from corporates is required to improve the market momentum, he said.
"Our markets compared to other markets are fundamentally cheap and trading at low multiple to the price to the book value, Kern said. He said that the new government needs sometime to settle and stabilise the economy.But at this juncture fiscal adjustment on the economy should be appreciated. According to reports the Federal Reserve will begin its quantitative easing unwinding programme from this month, resulting in foreign funds too exiting from the government securities market and re-parking those in US based assets, thereby causing depreciating pressure on the rupee. However, the Colombo stock market, unlike now, was saved of such foreign exits then. At present both the government securities market and the Colombo bourse are affected by foreign exits.
(Daily News)
Latest Headlines in Sri Lanka