Rupee steady and likely to gain on $750 million from bond sale
Posted by Editor on September 13, 2013 - 4:20 pm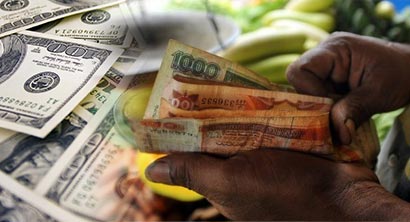 The Sri Lankan rupee was steady on Friday as dollar sales by banks offset importer demand for the greenback, with dealers expecting the rupee to appreciate in the short term due to $750 million in inflows from a bond sale by a state-owned bank.
The 5-year bond from National Savings Bank (NSB) was priced to yield 8.875 percent, tighter than the initial talk of 9.25 percent. Dealers said it was still "very expensive" compared with other Sri Lankan debt papers.
The bond attracted a $2.3 billion order book with 175 accounts participating. That allowed the issuer to increase the deal to $750 million from the earlier $500 million.
The rupee spot, inactive for several weeks, was actively traded on Friday for the third straight session and touched 131.80 per dollar in early trade due to expected inflows.
It was steady at 132.20/30 per dollar at 0835 GMT.
"The rupee was firmer on the NSB bond news. But it fell and is trading flat due to importer dollar demand," said a currency dealer.
Many dealers said the bond price was "very expensive" and showed that Sri Lanka was desperate for dollars at the moment.
However, central bank Governor Ajith Nivard Cabraal defended the NSB's borrowing at 8.875 percent, the most expensive for a Sri Lankan debt paper in the international market.
"In the current context of global conditions, it's a reasonable price. It also conveys that all emerging markets are not having expectations of flight of capital in the context of (Fed's) tapering," Cabraal told Reuters.
Another central bank official said on condition of anonymity that it was a question of whether the bond could get a better rate in the future given the impact of a possible scaling down of the U.S. Federal Reserve's $85 billion-a-month bond buying.
Local currency dealers said last week they expected the rupee to depreciate further in the absence of strong inflows. It hit a record low of 135.20 to the dollar on Aug. 28.
"They can just say anything they want. They are irresponsible," Cabraal said.
Dealers said they were waiting for clues from the Federal Open Market Committee meeting early next week to see if the U.S. central bank will trim its bond purchases.
The rupee has been falling since early July, as foreign investors started pulling out of local bonds as U.S. Treasury yields rose in expectation of the Fed pullback.
Foreign holding in Sri Lankan government securities have fallen 4.18 percent to 482.42 billion rupees ($3.65 billion) in the two weeks ended on Sept. 6, central bank data showed.
The rupee has fallen 3.6 percent this year, after depreciating around 10 percent in 2012.
Sri Lanka's main stock index was 0.03 percent firmer by 0829 GMT. It hit a more than eight-month low on Monday.
(Reuters)
Latest Headlines in Sri Lanka