Sad to see long-serving SLFP organizers removed – John
Posted by Editor on October 16, 2017 - 12:02 pm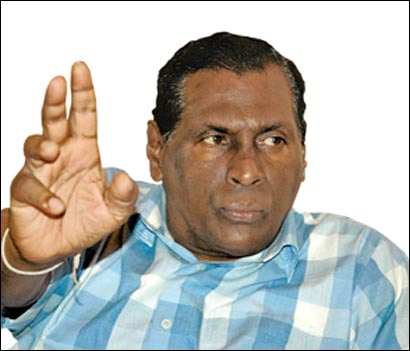 Labour and Trade Union Relations Minister John Seneviratne, who is a senior member of Sri Lanka Freedom Party (SLFP), said yesterday that it was sad that some party organizers who had served the party for a long time had been expelled even without giving them reasons for their dismissal.
Minister Seneviratne told Daily Mirror that he hoped President Maithripala Sirisena would reconsider his decision.
The minister said these organizers had allegedly been removed because they had neglected their work for the party in their areas. However, he said the party men were overwhelmingly against the current state of affairs, and therefore the organizers had no way of working in the interests of the party.
"If they have been dismissed because they did not work in their electorates then they should be given the chance to explain their stance," he said.
(Source: Daily Mirror – By Kelum Bandara)
Latest Headlines in Sri Lanka