President promises special programme to uplift Northern farmers
Posted by Editor on October 16, 2017 - 11:04 am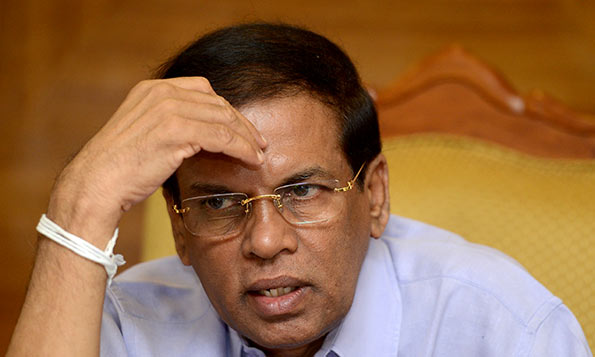 Farmers in the North had toiled with enthusiasm and dedication to make the country self sufficient in food in the past. A special programme will be launched to resolve the problem of Northern farmers and uplift them as an economically strong farmer entity once again, President Maithripala Sirisena said.
The President was addressing a meeting after opening a special agro-economic centre at Killinochchi on October 14. President Sirisena who pledged to provide all facilities required by farmers in the North by remedying all weaknesses and shortcomings in the relevant sectors, added that steps would also be taken to rescue Northern farmers from indebtedness by introducing an easy loan scheme in consultation with State and Private sector Banks.
The President who pointed out that 100 small and medium scale tanks in Trincomalee district were currently rehabilitated for the benefit of farmers in the East, said a similar scheme would be launched in the North too to reconstruct small and medium scale tanks.
"Moreover a special programme would also be launched to develop the livestock industry in the Northern Province," the President added.
The President said the new facility costing Rs.101 million opened by him would ensure a reasonable price for the produce of Northern farmers while providing agricultural products at a fair price to the consumers.
Ministers Duminda Dissanayake and P.Harison, Northern Province Governor Reginald Cooray, Parliamentarians Angajan Ramanathen and Cader Massana,the IGP, Service Commanders, Trincomalee District Secretary and other officials were also present on the occasion.
President Sirisena also opened a MILCO milk sales centre at Kilinochchi and inspected the facility.
A group of dairy farmers in Killinochchi also met the President and discussed some of their problems for which the President promised quick solution.
A group of relatives of missing persons also met the President and handed over a memorandum detailing their problems. The President also promised to grant them a half hour meeting to discuss their problems.
(Source: Daily News)
Latest Headlines in Sri Lanka