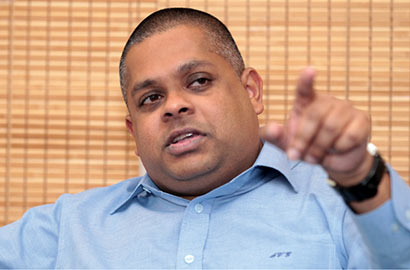 Former monitoring MP Sajin de Vass Gunawardena was released on a personal bail of Rs. 1 million with two sureties each by Colombo Fort Magistrate Gihan Pilapitiya today in the case where MP Gunawardena had failed to declare his assets and liabilities.
The magistrate also impounded the passport of MP Gunawardena and issued an order preventing him from leaving the country. The next hearing was set for September 5.
On March 20, the Commission to Investigate Allegations of Bribery or Corruption filed the case against Mr Gunawardena under section 9 of the Declaration of Assets and Liabilities Law No. 1 on 1975.
(Courtesy: DM Online)