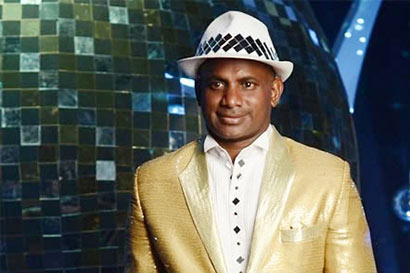 Chairman of the Sri Lanka Cricket Selection Committee Sanath Jayasuriya has been appointed as the Brand Ambassador for Sri Lanka tourism.
Sri Lanka Tourism buoyed by the successful results achieved in its 2011 campaign 'Refreshingly Sir Lanka – Wonder of Asia', the Sri Lankan Tourism Promotion Bureau has started a new campaign for 2013 titled 'Get Sri Lankaned'.  This promotion programme will be carried out in five emergent markets, including India.
Sri Lanka Cricket, Travel and Tour Operators Associations and several private institutions contribute and participate in the new  'Get Sri Lankaned' campaign
It has been planned to spend Rs 675 million for the 'Get Sri Lankaned' campaign across the five countries that include India, China, the Middle East, Japan, and Korea. The largest portion of the funds has been earmarked for China followed by India.
Sri Lanka Tourism plans to promote the new campaign on television, outdoor, print, radio and road shows. The 'Get Sri Lankaned' campaign will also include multiple creative, media buying, public relations and events management identities.
Indians formed the majority of tourists who visited Sri Lanka in 2012. The Sri Lankan Tourism department is hopeful of attracting 230,000 Indian tourists in 2013 and 400,000 by 2016.
Under this programme of 'Get Sri Lankaned' campaign Sri Lanka Tourism Promotion Bureau under the guidance of the Ministry of Economic Development, will be organising three day joint promotions in the six major cities in India.  The campaign of Bangalore has already been completed and it will be held in New Delhi, Mumbai, Hyderabad, Cochin and Ahmedabad as well.
Source: Government News Portal