Sri Lanka bans land sales to foreigners
Posted by Editor on February 22, 2013 - 12:02 pm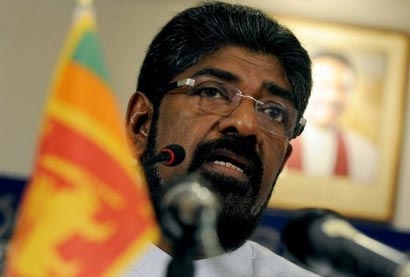 Sri Lanka has decided to ban land sales to foreigners after finding that some offshore investors did not use land and property purchases to benefit the nation's economy, the government spokesman said on Thursday.
The decision comes as the $59 billion economy is struggling to boost foreign direct investment despite gradually stabilizing macroeconomic economic conditions since the end of a three-decade war.
The cabinet has decided to prohibit foreigners from purchasing absolute ownership of state and private lands in Sri Lanka, government spokesman Keheliya Rambukwella told reporters.
"Wealthy foreigners buy lands and do not utilize them fully. They just keep it for their private consumption and don't contribute to the national economy such as by boosting tourism," he said.
However, Rambukwella said long-term leases of land will still be allowed, and law will not apply to diplomatic missions.
Foreign direct investment (FDI) last year totaled $1 billion, only half of the government's target and the same figure as for 2011.
Government officials say the slowdown in advanced economies hit FDI in 2012, while economists say inconsistent economic policies in Sri Lanka have contributed to the below-target result.
On Thursday, Sri Lanka's Central Bank Governor said in Mumbai that he expects $1.8 billion FDI in 2013.
Sri Lankan President Mahinda Rajapaksa last November proposed banning state land purchases by foreigners. The sale of a prime hotel construction site in Colombo to a Chinese firm had previously been cancelled after the opposition said the price was too low.
Sri Lanka's parliament passed legislation in November 2011 allowing the government to acquire enterprises or assets it deems underperforming or underutilized. (Reuters)
Latest Headlines in Sri Lanka