Sanath Jayasuriya resigns as Sri Lanka's chief selector
Posted by Editor on April 3, 2015 - 9:50 am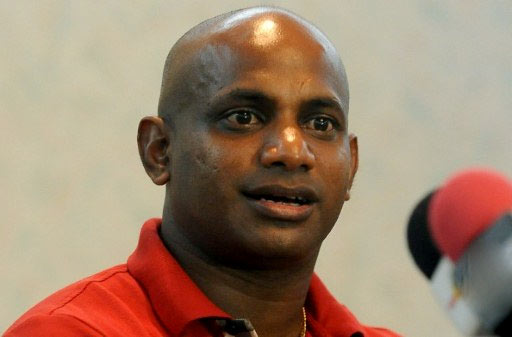 Jayasuriya, in a letter to Minister of Sports Navin Dissanayake, cited the impending end of his tenure as the head of the selection committee as the reason for his resignation.
Meanwhile it has been reported that the other members of the selection panel have also decided to resign.
Jayasuriya was appointed chairman of selectors by then sports minister Mahindananda Aluthgamage on January 28, 2013. He began his tenure on February 1, 19 months after his last appearance for Sri Lanka.
Former Test captain Hashan Tillakaratne, former fast bowlers Pramodya Wickramasinghe and Eric Upashantha were also appointed to the panel, as well as former batsmen Chaminda Mendis and Hemantha Wickramaratne.
Jayasuriya's resignation letter in full:
Dear Sir,
With the term for selectors coming to an end, I wish to tender my resignation from the post of Chairman Selectors SLC.
The game of cricket will always be an integral part of my life as it has been ever since I was a school boy. I am thankful that I got the opportunity to serve Srilanka Cricket in the capacity of Chairman Selectors after having served my country for many years as a player and captain in the national team. The highs and lows of the game will always be a part of cricket.
I am extremely proud and happy that during my tenure Srilanka was able to emerge World champions in T20, win the Asia Cup and a long awaited series against England as well as emerge semifinalists in The Champions Trophy. These are milestones the Srilanka cricket team including the entire selection committee and coaching staff worked extremely hard for.These are some of the achievements that we can be proud of as Srilankans.
I would also like to place on record my Thanks to the previous Minister of Sports Mahindananda Aluthgamage for his support in helping me to fulfill my duties independently. I have given of my best to serve in the capacity of Chairman selectors during my tenure.
I am always available if Srilanka cricket needs me to serve the country in the future.
I take this opportunity of wishing the National team and Srilanka cricket all success in their future endeavors.
Yours Sincerely
Sanath Jayasuriya
Latest Headlines in Sri Lanka