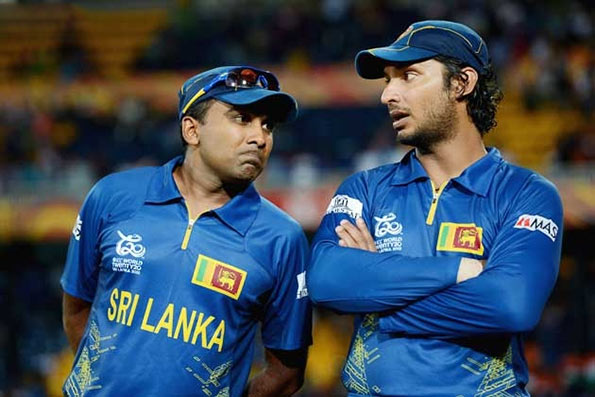 Former Sri Lanka captain Kumar Sangakkara has joined former-teammate Mahela Jayawardene in questioning former Sports Minister Mahindananda Aluthgamage who claimed the 2011 Cricket World Cup final was fixed.
Aluthgamage said while he had no evidence to prove his accusations he was aware of a certain group of players who were involved in match-fixing.
In an interview to media Former MP Aluthgamage claimed the 2011 final was fixed while adding he was the Sports Minister at the time.
Kumar Sangakkara, captain of the 2011 World Cup finalists, tweeted "He needs to take his "evidence" to the ICC and the Anti-corruption and Security Unit so the claims can be investigated thoroughly".
Mahela Jayawardene, who had scored a century in the final, earlier tweeted "Is the elections around the corner. Looks like the circus has started, names and evidence?"
India lifted the World Cup in 2011 after 27 years.
Meanwhile former Parliamentarian Namal Rajapaksa says the allegations levelled in this regard are so severe that they are detrimental to the image of the game of cricket.
Taking to Twitter Namal Rajapaksa said "Accusations such as these are very serious and tarnish the image of a sport that we all truly love! I implore the ICC and the Minister of Sports to immediately take action on these accusations & hold an impartial investigation on the matter, based on the alleged evidence."
(Source: News Radio)