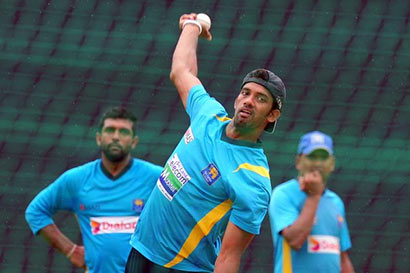 The International Cricket Council (ICC) today confirmed that, following remedial work and a re-test, the bowling actions of Sri Lanka's Sachithra Senanayake is legal and he can now resume bowling in international cricket.
Since being reported earlier in the year, Senanayake has remodeled their bowling actions prior to applying to have their actions re-tested. The results showed that the level of elbow extension measured for all deliveries bowled was now within the 15-degree level of tolerance permitted under the ICC regulations.
The umpires are still at liberty to report in the future if they believe the bowler is displaying a suspect action and not reproducing the legal action that was analysed during the re-test.
To assist in comparing the action used in the lab to the action used in upcoming matches, umpires have been provided with images and video footage of the remodeled legal actions of both bowler.
(Ada Derana)