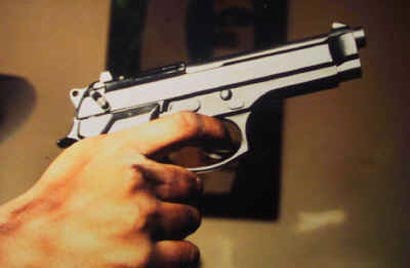 News Courtesy: Ada Derana
A gunman shot at a lady teacher attached to a school at Siyambalanduwa this morning and later committed suicide by shooting himself. The teacher has been admitted to the Siyambalaanduwa hospital, Senior DIG Moneragala Nimal Mediwaka told Ada Derana.
Both the teacher and the gunman are said to be in their mid twenties.