Sinhala family in the South donates 1500 books to Jaffna library
Posted by Editor on August 11, 2011 - 7:03 pm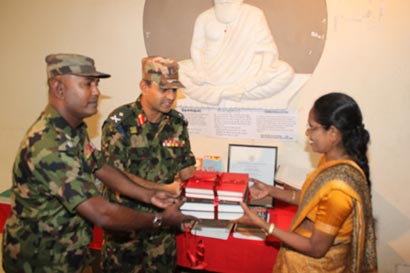 Onlanka News – By Janaka Alahapperuma
Jaffna Library received another round of generous donation of 1500 books from new supporters, this time a Sinhala family in Nugegoda, Colombo. With sheer intention of quenching the thirst for knowledge of Jaffna students and other interested readers, a generous family in the south donated a volume of valuable books to the Jaffna Library recently.
The donation coordinated by the Security Forces Headquarters- Jaffna included 1500 books on various disciplines such as a set of encyclopedia, novels, famous story books for children and a rare collection of educational books. The latest donation by Mr. Vipula Wijeratne, Ms Nilmini Jayasinghe and Ms Menaka Jayasinghe of Nugegoda reached the Security Forces Headquarters- Jaffna as a response to the request.
On behalf of the Sri Lanka Army, Security Forces Headquarters- Jaffna, General Officer Commanding 51 Division Major General Janaka Walgama and Lieutenant Colonel Deeptha Ariyasena handed over the consignment to library authorities on Tuesday 09 July. Both the authority of the library and the Army expressed sincere thanks to the generous family for their book donation. The library authority also said "we are extremely grateful for this assistance. It is certainly a worthwhile cause".
Donating books to a library is a worthwhile cause. Therefore the Sri Lanka Army have committed themselves to filling the shelves of the Jaffna library and requested the help of the general public to make this happen. Commander of the Security Forces- Jaffna, Major General Mahinda Hathurusinghe and staff officers of the Security Forces Headquarters – Jaffna have made requests from various persons and organizations in Sri Lanka and as well as in abroad to contribute to restore the Jaffna public library, once served as the oasis of knowledge to Jaffna intellectuals, in its former glory.
However after Security Forces Headquarters – Jaffna made the announcement of filling the shelves of the Jaffna library and donations for the refurbish of the buildings, the library literally receives hundreds of books every week from thoughtful individuals and organizations around the world.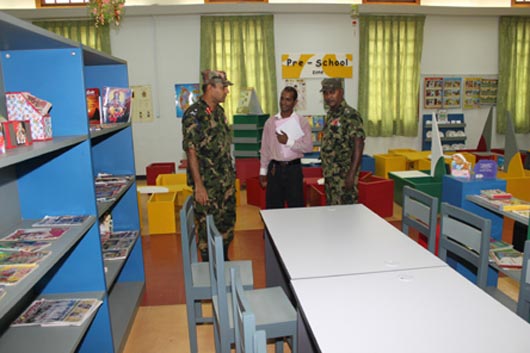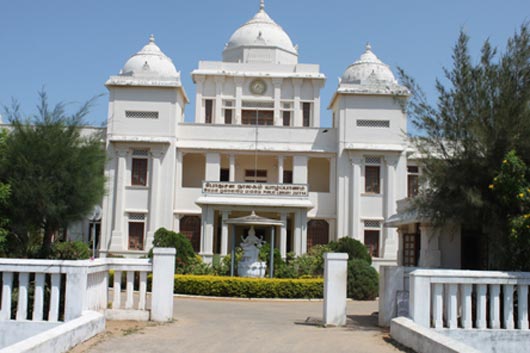 Latest Headlines in Sri Lanka