Six arrested in connection with attack on Lankan cricket team
Posted by Editor on March 30, 2011 - 10:54 am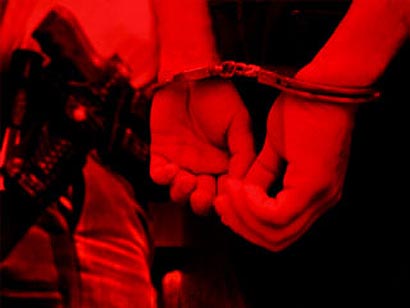 Another six members of banned Tehrik-i-Taliban Pakistan, including the mastermind of the deadly attack on the Sri Lankan cricket team on March 3, 2009, were arrested, the city police chief on Tuesday.
"We have also recovered a suicide jacket, four Klashnikoves, eight hand grenades and hundreds of bullets from them," Capital City Police Officer (CCPO) Muhammad Aslam Tareen told a press conference at Police Lines Qila Gujjar Singh.
DIG (Investigation) Ali Amer Malik SSP Investigation Abdul Razaq Cheema and Crime Investigation Agency SP Umer Virk were also present on this occasion.
The CCPO said that all the arrested men had lived in a rented house at Gujjar Colony near the Jahangir's Tomb.
On a tip-off, a special team under the supervision of the CIA SP and other senior officer raided and arrested the outlaws with arms and ammunition. During interrogation, they confessed that they want to hold the Sri Lankan team members hostage for the release of their arrested Taliban commanders.
The arrested men were identified as Abaidullah alias Zubair of Karachi, Mohsan Rasheed of Muzaffargar, Muhammad Javed Anwar and Qari Muhammad Asfaq of Toba Tek Sing, Abaidur Rehman Qamar of Bahawalpur and Amanullah of Dera Ismael Khan.
In reply to a question, the CCPO said the Lahore police would provide full security to the viewers of the semi-final match of the ICC World Cup 2011 between Pakistan and India, which was being shown on big screens at the Gaddafi Stadium by the Pakistan Cricket Board (PCB) today (Wednesday).
"Though the PCB informed the police at the eleventh hour about the programme, we will ensure security," he averred.
To another question, he said the police would arrest culprits of Data Darbar suicide attack soon as they had got a major breakthrough.
"The network of arrested terrorists comprises more than 60 saboteurs and a hunt for others is underway, the CCPO said in reply to another question.
Asked about future security of international players, Aslam Tareen said that the law enforcement agencies were ready to provide security to the visiting teams.
"We will provide foolproof security to the international cricket teams if they visit Pakistan." Last year, police arrested a key suspect who was identified with the help of footage of the attack, The Pakistani Nation reports.
Courtesy: Ada Derana
Latest Headlines in Sri Lanka