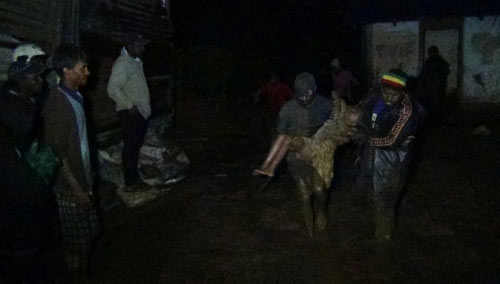 Six persons died and two were reported missing following a landslide at Lily Estate, Ramboda yesterday evening. Several houses of estate workers were covered with earth following the landslide.
Police and residents launched a search operation to rescue the missing. Disaster Management Centre officials said relief workers found it difficult to reach the area due to the inclement weather.
A Geological Survey and Mines Bureau official said the bureau did not issue an alert as the area did not experience heavy showers. "We have sent a team of officials to inspect the area where the landslide had taken place," he said.
(Daily News)