Sri Lankan rupee ends weaker near record low ahead of policy rate decision
Posted by Editor on September 26, 2015 - 9:37 am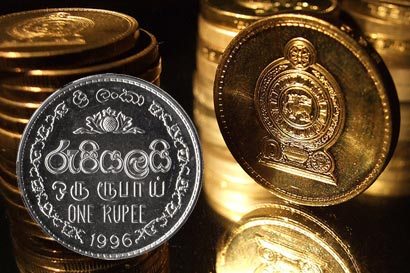 The Sri Lankan rupee ended weaker near its all-time low on Friday as importer demand for the greenback outpaced some exporter dollar sales and inward remittances ahead of the central bank's policy rate decision.
The spot rupee ended at 140.98/140.99 per dollar, weaker from Wednesday's close of 140.90/95. The market was closed for a holiday on Thursday.
The rupee has fallen 4.4 percent since the central bank effectively floated it on Sept. 4.
"The rupee is under pressure as exporters are very reluctant to sell (dollars) expecting further depreciation," said a currency dealer, asking not to be named.
The rupee hit a record low of 141.00 in early trade on Tuesday. It recovered when a state bank, through which the central bank usually directs the market, sold dollars to limit the fall.
Dealers said exporters were not selling dollars below 141.00 as they expect the central bank to intervene if the currency were to break that level.
Dealers said regulations were needed to make exporters convert their export proceeds.
They, however, expect no impact on the rupee from the central bank's monetary policy rate announcement scheduled later on Friday, which analysts expect to be held steady.
The market expects the currency to fall further in the short term if the central bank declines to tighten interest rates or the economy does not see strong inflows soon, some dealers said.
The rupee float has won a thumbs-up from rating agencies and economists, but more reforms will be needed to support the currency and conserve the central bank's modest reserves.
In a bid to curb dollar outflows on vehicle purchases, the central bank on Sept. 15 imposed a 70 percent limit on loans and advances for vehicles, a move seen aimed at curbing demand for credit and stemming dollar outflows. ($1 = 140.9500 Sri Lankan rupees)
(Reuters)
Latest Headlines in Sri Lanka