Six tanks to be sacrificed for 1,435-acre project
Posted by Editor on December 9, 2011 - 8:40 am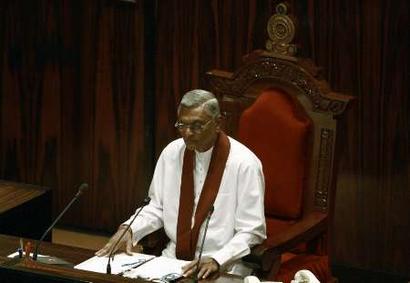 Speaker Chamal Rajapaksa yesterday asked Sports Minister Mahindananda Aluthgamage to be more sensitive to the needs of farmers who would be affected by a government plan to set up a 1,435-acre sports village with the filling up of six tanks in Suriyawewa.
The Speaker made the appeal when the minister responded to a question by United National Party (UNP) MP Buddhika Pathirane who charged that the six tanks lying within the area demarcated for the proposed sports village would cease to exist once the village was set up.
Mr. Pathirana asked what steps would be taken by the government to compensate the farmers who cultivated their lands with the water from these tanks.
The Minister said these farmers would be provided with irrigation water facilities.
"We cannot bring water for these lands from Matara which you represent," the minister told Mr. Pathirane who argued that the livelihood of these farmers was at stake if this proposed sports village was set up.
Courtesy: DM Online
Latest Headlines in Sri Lanka