Economically backward persons choose to be in prison: DM
Posted by Editor on December 9, 2011 - 3:59 pm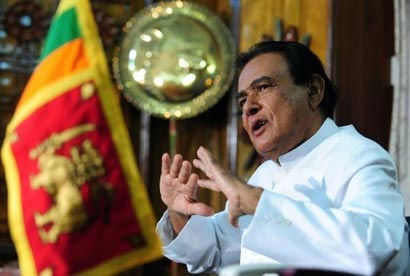 Prime Minister D.M. Jayaratne said today that some economically backward persons had chosen themselves to be prisoners because of good meals served to them inside prisons.
The Prime Minister made this remark during the debate of the Justice Ministry. He said that, in Saudi Arabia, there are enough and more instances where prisoners are caned.
"Here, we do not give such harsh punishments. We do not know whether the absence of such cruel punishments is the reason for the alarming crimes in the country. Also, it appears that some people want to be prisoners forever. In prisons, they are provided with meals. If they are released, they do not have sufficient incomes to feed themselves with decent meals," he said.
Courtesy: DM Online
Latest Headlines in Sri Lanka