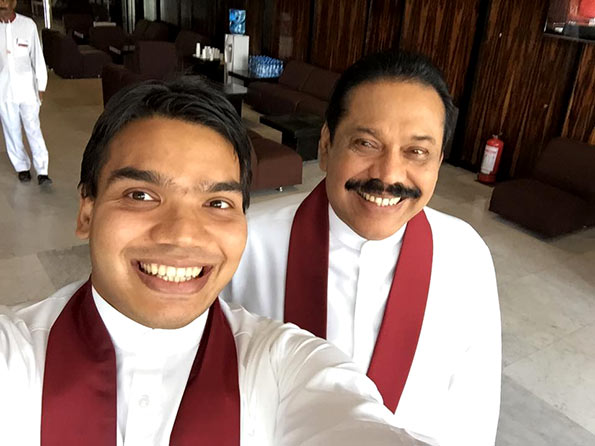 Several Members of the Sri Lanka Freedom Party (SLFP) Government faction and many United National Party (UNP) members have met with the Joint Opposition (JO) in order to express their support to the No-Confidence Motion against the Prime Minister, said United People's Freedom Alliance Parliamentarian Namal Rajapaksa.
Speaking to Ceylon Today, he added that the JO will benefit from enormous support in the Parliament and was confident that the motion will go through much to the chagrin of the Premier.
"Although it is too premature to mention the names of several UNPers who have spoken to us about the No Confidence Motion, we have had a lot of meetings with the UNPers. The majority of the UNPers have shown interest in supporting the said Motion. After all, it was the UNP backbenchers who wanted to introduce the Motion initially," he said.
"We have spoken to SLFPers and other political parties to garner support for the Motion. The response is positive. We are expecting positive results from the Motion."
Last week, the JO submitted a No-Confidence Motion against Prime Minister Ranil Wickremesinghe to the Speaker. The motion against the Prime Minister contains charges of economic mismanagement by him during the last three years.
He is also accused of being lackadaisical in containing the riots that took place in Kandy earlier this month during which time he was the Cabinet Minister for Law and Order.
The No-Confidence Motion is scheduled to be deliberated on 4 April.
(Source: Ceylon Today – By Shaahidah Riza)