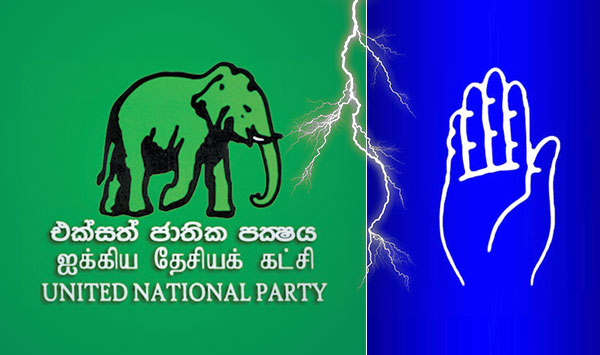 The Sri Lanka Freedom Party (SLFP) has decided to leave the National Government, party spokesman MP Thilanga Sumathipala said.
Accordingly the President will seek the opinion of the Supreme Court on appointing a new Prime Minister, he said.
Senior members of the United Peoples Freedom Alliance (UPFA), including SLFP top brass, met with President Maithripala Sirisena at the official residence of the president, for another round of crucial talks on the unity government.
The proposal of the SLFP to remove Ranil Wickremesinghe form the premiership was also reportedly discussed during this meeting.
The objective of the meeting was to inform the President that the UPFA has a majority in Parliament.
It was also proposed to the President that a Prime Minister be appointed from the UPFA if UNP leader Ranil Wickremesinghe fails to resign from the post.
According to SLFP sources Minister Nimal Siripala de Silva is likely to be proposed for the position.
Prime Minister Ranil Wickremesinghe and Speaker Karu Jayasuriya also held a special discussion with President Maithripala Sirisena at the President's official residence this evening.
The position of the premiership has led to a split within the unity government following the recent election defeat with the UPFA pushing for Minister Nimal Siripala de Silva as the new PM and a section of the UNP calling for Wickremesinghe to remain as PM.
Another group of UNPers have proposed Karu Jayasuriya for the position of PM.
(Ada Derana)