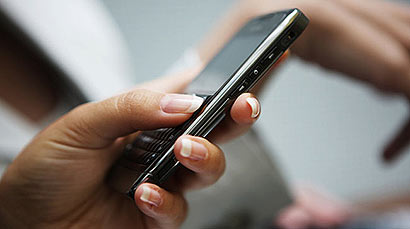 The Criminal Investigations Department (CID) launched a full scale investigation to arrest the individuals who, backed by NGOs, are sending SMSmessages of an inflammatory nature to incite communalism and cause rifts between communities, supporting those elements bent on destabilizing the country.
The CID commenced a full investigation to arrest the individuals involved in sending SMS's that would stoke racial and religious tensions. The CID has found that this campaign is in full swing around the country with the support of NGOs to incite communal hatred, driven by elements working tirelessly to destablize the country, by creating rifts among communities.
A group of individuals are said to be involved in this 'dirty game' using NGO funds. A Muslim national who spearheaded this plan to provoke racial hatred has also been taken into custody by the Police.
These individuals have already sent thousands of SMSs to mobile phones. The CID bared this group sending these SMSs to the public after analyzing the data received from telecommunication towers.
Telephone numbers of many individuals who were involved in this campaign have already been bared by the police and a raid is underway to arrest the owners of these telephone numbers.
It was also revealed that these inviduals are funded by the NGOs to create rifts among the public.
Thousands of SMS exchanges take place on phones a day and all these SMSs are being monitored by using moder technology.
Police also requested the public to report any text messages (SMS) provoking racial or religious hatred to the telephone numbers 011-2320145 and 011-2320141.
(Courtesy: Daily News)