Solamon Meets with Key Leaders in Colombo
Posted by Editor on April 2, 2012 - 10:45 am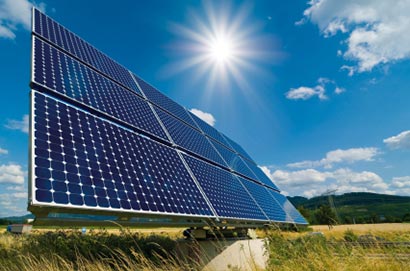 Toronto, Canada, April 01, 2012 –(PR.com)– After meeting visionary business and government leaders in Sri Lanka over the past week, Solamon Energy CEO Graeme Boyce and SVP Thijs Boonen in the coming days will wrap a critical series of talks and prepare to visit the prominent city of Kandy, and possibly further review available lands in the northern province of Jaffna proposed for potential solar sites.
"We have had some truly exciting opportunities placed squarely in front of us," says CEO Boyce, speaking from Colombo. "Since the end of the civil war in 2009, the infrastructure of the entire region is being redesigned from the ground up, and we certainly look forward to working with all Sri Lankan government ministries to ensure solar energy is the driving force behind the rebuilding of this proud nation – and once war-torn region."
Following meetings with both the Minister of the North, the Honourable Douglas Devananda, a Sri Lankan Tamil politician and Cabinet Minister, and the country's Honourable Minister of Power and Energy Champika Ranawaka, who has written an excellent book on renewables called Towards A New Green Era, which in his own words "helped to elucidate our concepts like 'Carbon debt' and 'Sustainable Development decade' more philosophically," the pair have also taken the time to meet with influential business leaders such as the Chairman and CEO of PFIK, Mr Thusitha Wijayasena.
Additionally, among the many varied and astute Sri Lankans who have taken the time to meet Solamon's visiting executives were the General Manager of Sri Lanka Energies, Mr SC Diddeniya; the Chairman of the Sri Lanka Sustainable Energy Authority, Dr Kithsiri Dissanayake, and its Director General, Dr Thusitha Sugathapala in Colombo, the picturesque capital of Sri Lanka, which translated in English means Blessed Island.
"We are here to help," concludes Boyce. "We have brought a turnkey solution to deliver simply the best solar arrays to South Asia, beginning in Sri Lanka, to meet the demand of this growing and wonderfully festive country. As an incredibly multi-cultural environment, we believe Sri Lanka will continue to be a beacon of hope for all developing nations across the Sunbelt, fueled by the power of the sun for many decades."
Solamon Energy typically offers a ground-mounted solar array of integrated photovoltaic cells over 5 to 100 acre packages of land, which are called the Apollo Acre™. The company now also designs and installs custom solutions with local partners to provide roof-mounted and parking lot systems that are easily augmented by micro wind turbine technology and other innovative features.
About Solamon: Solamon Energy Corp. sells integrated arrays of ground-mounted and rooftop photovoltaic cells. These solar power plants are connected by cable to varied transmission equipment, including converters, inverters and batteries, utilizing 5 acres of land per unit; each unit is called an Apollo Acre™. Additionally, it is expected the company's business activities will spin-off many jobs locally, given engineering requirements, construction, unit commissioning and subsequent maintenance.
Source: pr.com
Latest Headlines in Sri Lanka