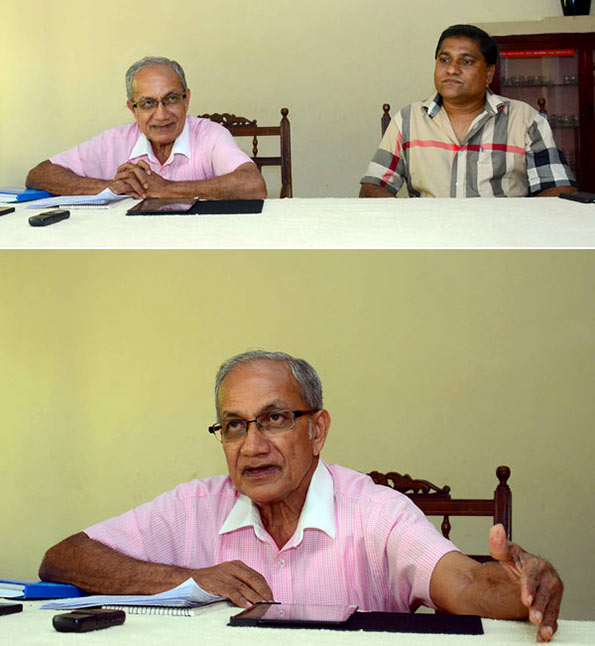 Former Leader of the Janatha Vimukthi Peramuna (JVP) Somawansa Amarasinghe today said that he will resign from the JVP and form a new party.
Amarasinghe said he resigned to form a new party to give leadership to the masses who were not satisfied with the current JVP.
Elaborating on the surprising decision, he said that with the prevailing political situation in the country the JVP is the only party which can win over the people.
However, he said the JVP continues to miss these opportunities and therefore he decided to quit the party and form a new one.
Making the shocking announcement at a special press conference in Pelawatta this afternoon, the veteran leftist leader said that he will officially submit his resignation letter to the party in a future date.
Meanwhile sources say that when JVP Propaganda Secretary Vijitha Herath had arrived at the press conference, which was held at the party head office in Pelawatta, Amarasinghe had requested him to kindly leave.
Responsible for rebuilding the party after almost all of its top leaders were eliminated in 1989/1990, Somawansa continued to be the leader until his retirement in February 2014. He held the leadership for nearly 20 years.
MP Anura Kumara Dissanayake was appointed as the new leader of the Sri Lankan Marxist party, which is also known as the People's Liberation Front, at its seventh convention.
Somawansa Amarasinghe, who had offered to step down from the leadership at a politburo meeting due to the declining electoral fortune of the party, continued to remain in the central committee of the party and also served as its international affairs secretary.
However, Amarasinghe has been absent from party events such as rallies and meetings in the recent past, giving rise to speculation regarding a possible split in the party.
(Ada Derana)