Sri Lanka 5-day rupee forwards end weaker on dollar demand ahead of new year
Posted by Editor on April 12, 2016 - 6:45 am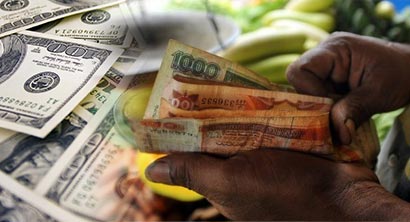 Sri Lankan five-day rupee forwards edged down on Monday due to late importer dollar demand ahead of holidays for the Sinhala-Tamil new year later this week, dealers said.
The forwards, which are called spot next and act as a proxy for the spot currency, ended at 145.05/145.20 per dollar, slightly weaker from Friday's close of 145.00/145.20.
The spot rupee, which has barely been trading since Jan. 27, was not actively traded on Monday as well.
The central bank has fixed the spot rupee's trading price at 143.90 through moral suasion, dealers said.
Central bank officials were not available for comment.
"There was demand (for dollars) due to the long holidays for New Year," a currency dealer said requesting not to be named.
Sri Lanka will celebrate the Sinhala-Tamil new year on April 13 and April 14, while the government on Monday declared April 15 a public holiday.
One-week forwards, which were hovering near record lows in the week ended April 1, were not actively traded on Monday for the eighth straight session, dealers said.
The rupee has been under pressure due to foreign investors exiting government securities and amid the country's economic woes.
Sri Lanka borrowed 25 percent more in 2015 than it did in 2014, due to high cost of refinancing loans raised by the previous government without parliamentary approval.
(Reuters)
Latest Headlines in Sri Lanka