Sri Lanka, a wildlife "Hot Spot" – The West Australian
Posted by Editor on July 21, 2011 - 3:49 pm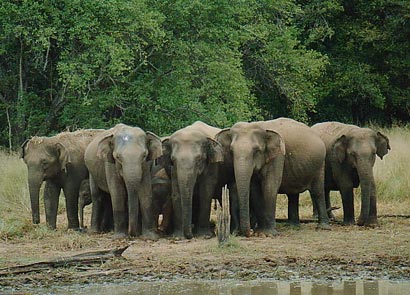 Sri Lanka is a wildlife hotspot, boasting more than 400 species of birds and large game such as buffalo, crocodile and elephant, while also reputedly being the best place in the world to spot leopards, The West Australian said.
The writer Liam Creedon states after throwing off the shackles of a war, Sri Lanka has woken up to its vast tourist potential.
As a result, Sri Lanka is fast becoming a top wildlife destination and a six-day tour promised to provide a glimpse of the island's impressive diversity, he said.
Sinharaja rainforest reserve in southern Sri Lanka is an amphibian hotspot, with new specimens still being discovered, The West Australian added.
"Our next destination was Yala national park in the south east of the island – the home of Sri Lanka's other great feline icon – the leopard," the writer said.
The writer explains Yala national park to travelers saying "Low-lying and coastal, it consists of open plains, dotted with lakes and fringed with scrub. And, with easy to spot crocodiles, elephant and buffalo, it feels distinctly African".
The West Australian writer advises travelers saying Yala means game drives and for these you need to get up very early.
The park is wildly beautiful, he said.
The article is found at:
http://au.news.yahoo.com/thewest/travel/a/-/asia/9869287/sri-lankan-safari/
Source: Government News Portal
Latest Headlines in Sri Lanka