Sri Lanka among 15 most miserable countries
Posted by Editor on May 25, 2023 - 8:26 pm
Sri Lanka has been ranked as the 11th most miserable country in the Hanke's Annual Misery Index (HAMI) 2022.
Economist Steve Hanke's index provided rankings for a total of 157 countries. The index is the sum of the year-end unemployment, inflation, and bank-lending rates, minus the annual percentage change in real GDP per capita.
Zimbabwe has been ranked as the 'most miserable country' in the Index.
Among the countries ranked, Zimbabwe, Venezuela, Syria, Lebanon, Sudan, Argentina, Yemen, Ukraine, Cuba, Turkey, Sri Lanka, Haiti, Angola, Tonga, and Ghana emerged as the 15 most miserable countries worldwide.
Among the 157 countries analysed, Switzerland emerged as the least miserable, occupying the top position (157) on the list.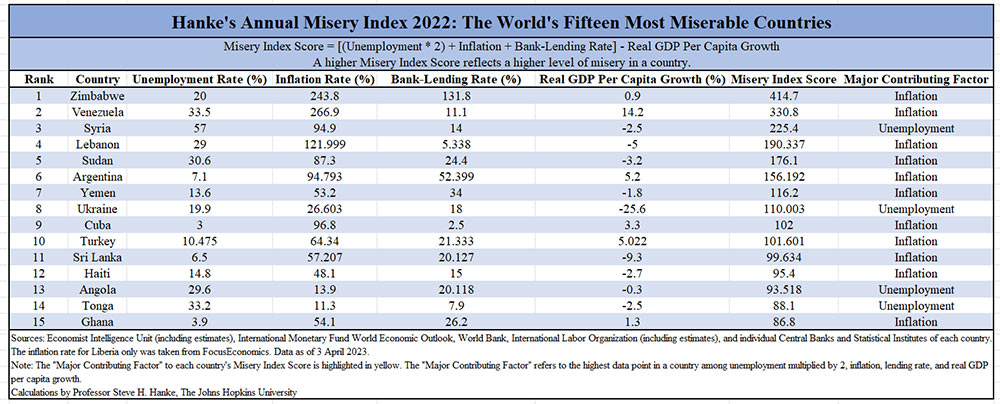 Latest Headlines in Sri Lanka