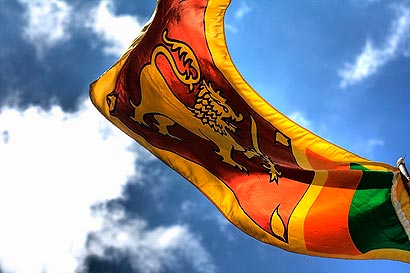 COLOMBO, Dec 2 (Bernama) — National Geographic Traveler magazine has named Sri Lanka among top six destinations for world travelers in 2012, focusing on island's hill country, heritage sites, and pristine beaches.
The magazine, in its Nov/Dec issue, describes that Sri Lanka's hill country features stunning scenery, tea plantations, and ancient Buddhist temples, according to China's Xinhua news agency, citing a statement by the External Affairs Ministry on Friday.
"This mountainous, mist-draped realm has long been popular with backpackers and other adventurers for its tea plantations and rain forest preserves, known as the Central Highlands, which recently were added to UNESCO's World Heritage list."
"Sri Lanka is a "resplendent isle, and the natural charms of this pear- shaped island in the Indian Ocean that nearly kisses the southeast tip of India are indeed splendid," the magazine said in a review of its in its best of the world 2012 trips.
Sri Lanka tourism has grown impressively, with a 52 percent increase in 2010 compared to 2009. Arrivals have topped an all-time high of 750,000 and the government has targeted 2.5 million tourists by 2016.
With those increases, the Sri Lanka Tourism Development Authority has outlined a plan to reach a 30,000 hotel-room capacity by 2015.
Recently, top hotel chains such as Starwood (Sheraton), Marriott, Shangri La and Taj have announced plans for new construction in Sri Lanka. A number of existing hotels are also undergoing renovation. The magazine said the island has recently emerged from a bloody civil war between majority Sinhalese and minority Tamils and peace prevails.
— BERNAMA