Sri Lanka army denies plan to arrest former chief
Posted by Editor on February 8, 2010 - 10:12 am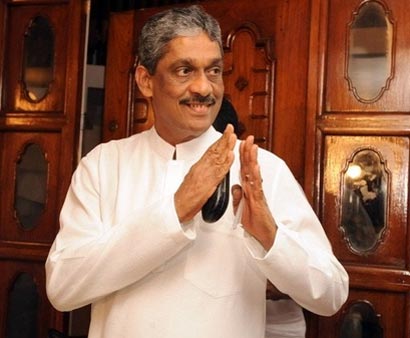 News Source: AP News
COLOMBO, Sri Lanka – Sri Lanka's military denied Sunday a newspaper report that former army chief and defeated presidential candidate Sarath Fonseka will be tried in a military court for allegedly planning to assassinate the president and take power.
Fonseka and President Mahinda Rajapaksa were once strong allies who combined to defeat the Tamil Tiger rebels, ending the country's 25-year civil war last May. But they later fell out, and Fonseka quit his post. They contested a bitter election last month for the presidency, won by the incumbent, Rajapaksa.
Sri Lanka's Sunday Times newspaper reported that authorities plan to try Fonseka at a military court over his alleged plan to assassinate Rajapaksa. It quoted unnamed investigators as saying that plot went back to his time as the army commander.
But military spokesman Brig. Udaya Nanayakkara said there are no plans by the military to arrest Fonseka.
Fonseka's lawyer Shiral Laktilaka also said that he is unaware of the reported plan. He said Fonseka can't be summoned before a military court as he is not a serving officer.
He said authorities have so far arrested 54 retired army officers and soldiers who supported Fonseka.
"This is a politically motivated effort," he said.
Since the Jan. 26 election, security forces have attempted to round up alleged army deserters among Fonseka's followers, and also raided his office, arresting at least 15 of his staff.
Fonseka has vowed to contest parliamentary elections due by April.
Latest Headlines in Sri Lanka