Sri Lanka election loser Sarath Fonseka arrested
Posted by Editor on February 8, 2010 - 4:59 pm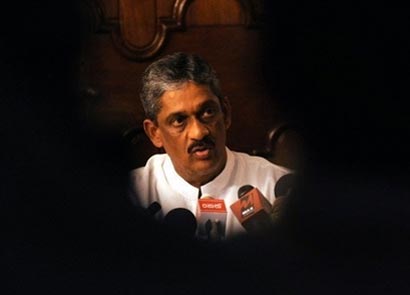 News Source: BBC
The defeated candidate in Sri Lanka's presidential election, Gen Sarath Fonseka, has been arrested, news reports have said. Gen Fonseka was defeated by incumbent Mahinda Rajapaksa last month by six million votes to four million.
Gen Fonseka rejected the results and vowed to challenge them in court. The government has been seeking legal advice to bring a court martial against the general on charges of plotting to overthrow the administration.
Gen Fonseka was in charge of Sri Lanka's army when it defeated the Tamil Tiger rebels last year after a destructive civil war lasting more than a quarter of a century.
However, he fell out with President Rajapaksa soon after and the pair fought a bitter election campaign.
The initial allegations brought by the government are of "committing military offences", military spokesman Maj-Gen Prasad Samarasinghe said.
'Disgraceful'
Gen Fonseka's wife confirmed to the BBC that her husband had been detained after the security presence around his office had been stepped up during the day.
Gen Fonseka was meeting a number of politicians who had supported his candidacy.
The Muslim Congress leader Rauff Hakeem told Reuters news agency: "He was dragged away in a very disgraceful manner in front of our own eyes."
The BBC's Charles Haviland in Colombo says the arrest was dramatic but not unexpected and there must now by questions about whether this is the start of a bigger clampdown on the opposition.
Latest Headlines in Sri Lanka