Sri Lanka central bank sees higher growth in 2017 despite risks
Posted by Editor on January 4, 2017 - 8:45 am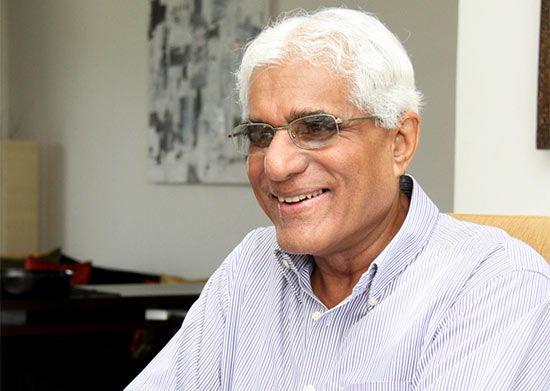 Sri Lanka's central bank expects the economy to expand between 5.5 and 6.0 percent in 2017, higher than last year's estimated pace of at least 4.5 percent but lower than earlier forecast due to potential global headwinds, the governor said on Tuesday.
Growth in 2016 was lower than the originally projected minimum of 5 percent, and below 2015's rate of 4.8 percent. The central bank's growth prediction for this year is lower than its estimate in November of 6.3 percent.
The lower estimate comes after the central bank raised its key policy interest rates by 100 basis points (bps) since February, after increasing the statutory reserve ratio by 150 bps at the end of 2015.
Central Bank Governor Indrajith Coomaraswamy, however, told a gathering in Colombo while announcing economic and financial policies for 2017 that there could be some significant risks facing growth this year.
He said the "impact of global developments such a Brexit, recent U.S. elections as well as interest rate hikes by the U.S. Federal Reserves, the forthcoming elections in France and Germany in Europe, the projected slowdown in the Chinese economy" could be risks this year.
He also said economic conditions in Sri Lanka's major trading partners including India, Japan, Russia, and the Middle east, could also have a significant influence on the domestic economy.
An expected drought locally and its impact on power generation could also have an effect on the economy, he said.
The official GDP figure for 2016 will be confirmed by March 15, by the state-run Census Department.
(Source: Reuters)
Latest Headlines in Sri Lanka