Sri Lanka Cricket Chief Hits Back At Arjuna Ranatunga
Posted by Editor on June 1, 2018 - 7:24 am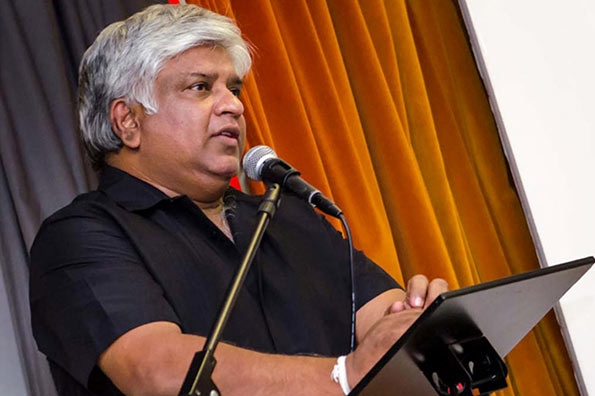 Sri Lanka's cricket chief on Thursday lambasted former skipper Arjuna Ranatunga for casting a corruption shadow over the country's 2011 World Cup defeat and in turn questioned Ranatunga's actions as a player.
Sri Lanka Cricket president Thilanga Sumathipala said Ranatunga, who captained the country to its 1996 World Cup victory, should have followed "the right protocol" instead of raising doubts. Ranatunga, who is now Sri Lanka's petroleum minister, said Wednesday that he believed the 2011 final when India beat Sri Lanka was tainted though he did not give details. Sumathipala said Ranatunga's own conduct when he failed to defend the World Cup in 1999 could also be questioned.
"He (Ranatunga) could not come to the final round in 1999. We were out from the first round. We lost badly in some matches… and people were also saying at that time 'don't know whether this man has thrown the match'," Sumathipala said.
Sumathipala and Ranatunga are political arch-rivals. Ranatunga's brother Nishantha is standing against Sumathipala for the board presidency and a court on Wednesday suspended the vote.
Corruption allegations are regularly part of their fight.
Local media had raised suspicions of Sri Lankans throwing the 2011 final, but there was no formal call for an investigation until Ranatunga made an outburst last year which he repeated on Wednesday.
Sumathipala said Ranatunga was suggesting that 2011 captain Kumar Sangakkara, who is affectionately known as Sanga, and his deputy Mahela Jayawardene had thrown the match.
"Why is he (Ranatunga) trying to drag them into this seven years after the match," Sumathipala said. "We are implying that Sanga and Mahela have thrown the match."
"It's not fair. Sanga and Mahela have done so much for world cricket and they are respectable people in the eyes of the public."
Sri Lanka scored 274-6 and appeared in a commanding position when Indian superstar Sachin Tendulkar was caught for 18. But India turned the game dramatically, thanks partly to poor fielding and bowling by Sri Lanka.
Ranatunga also said in his latest outburst that corruption in Sri Lankan cricket "goes right to the top".
The country is again at the centre of allegations made in an Al-Jazeera documentary last weekend.
"I deny any involvement… Nobody in the executive committee or the management of this board is up to mischief or any malpractice," Sumathipala said.
The board has suspended three employees implicated by the documentary, which alleged that a Sri Lankan player and groundsman were involved a pitch-tampering plot.
In 2016, the International Cricket Council imposed a three-year ban on a Sri Lankan official, Jayananda Warnaweera, for failing to cooperate with an anti-corruption investigation.
(AFP)
Latest Headlines in Sri Lanka