Sri Lanka cricketers drop pay demand
Posted by Editor on March 4, 2013 - 9:52 am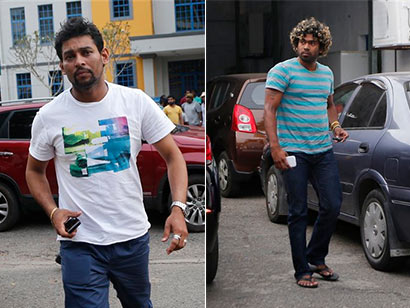 Submitted by Walter Jayawardhana
COLOMBO: Sri Lanka's national cricketers dropped a controversial pay demand on Sunday, clearing the way for them to play against Bangladesh in a forthcoming series, a senior official said.
Chief selector Sanath Jayasuriya said he held talks with the rebellious players who agreed to the conditions offered by Sri Lanka Cricket (SLC) and would be available for selection for the first Test starting March 8.
"The players agreed to sign the contracts," Jayasuriya said after meeting the players in Colombo. "There is no question of higher pay or anything like that. We all agreed that we must put country first before anything else."
Jayasuriya met the players after a Saturday deadline passed with Sri Lanka's 23 international players failing to enter into employment agreements with SLC, the sport's governing body on the island.
Former skipper Kumar Sangakkara was dropped from a practice match against the visiting Bangladesh team on Sunday because he failed to sign his employment contract before the Saturday deadline.
Following talks with Jayasuriya, Sangakkara said he was obeying a gag order imposed by SLC.
"The board has told us not to talk to the media," he told reporters outside the SLC.
His reluctance to speak indicated he had agreed to be a contracted player, as they are only allowed to speak to the press after permission from the SLC.
The Bangladesh series includes two Test matches. Players had originally insisted they needed a 25 percent share of all payments made by the International Cricket Council for tournaments, as well as a business-class ticket for a spouse to travel on tour.
Sports Minister Mahindananda Aluthgamage told reporters he had instructed Sri Lanka Cricket to drop any player who refused to sign their new contracts.
"I have told them that they should pick a new team for the Bangladesh tour if the seniors refuse," Aluthgamage said.
He said senior players received four million rupees ($32,000) a month, or about 400 times the salary a graduate earns when entering government employment.
(Courtesy The Times of India – Pix by AP)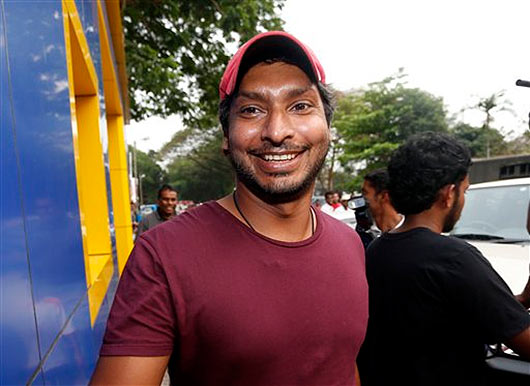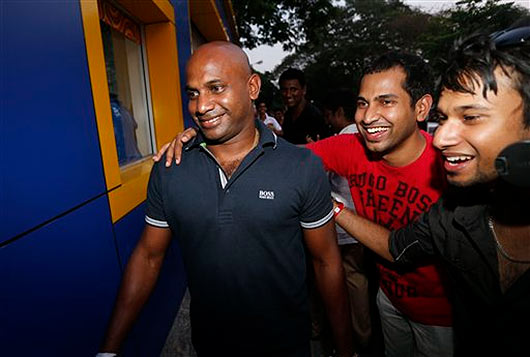 Latest Headlines in Sri Lanka