DMK insists on anti-Sri Lanka vote by India at the UNHRC
Posted by Editor on March 4, 2013 - 9:27 am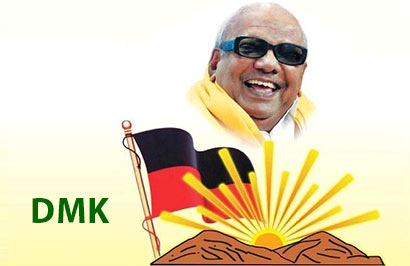 Submitted by Walter Jayawardhana
NEW DELHI: DMK has stepped up pressure on the Centre to vote against Sri Lanka at the United Nations Human Rights Council (UNHRC). The US is moving a motion against Sri Lanka on war crimes and rights violations against Tamil civilians during the final phase of the war against the Liberation Tigers of Tamil Eelam (LTTE).
"We have repeatedly insisted on it. We will continue to insist. We hope they will realise and act according to our feelings. Not only us, Tamils across the world are eagerly looking forward to see India's decision," said DMK chief M Karunanidhi.
On its part, the Centre is toeing a cautious line on the issue. Responding to demands from members in the Rajya Sabha for voting with the US resolution in the UN, external affairs minister Salman Khurshid had said that the government cannot foreclose its strategy at this juncture. "We cannot foreclose what point we make in the UN. If Sri Lanka is able to show there is movement forward, there will be one conclusion; if Sri Lanka is not able to show there is movement forward, there will be another conclusion," Khurshid had said.
India had supported the US motion last year and this time the international body would review how much Sri Lanka has implemented recommendations of its Lessons Learnt and Reconciliation Commission.
This comes at a time when new photographic evidences, released by the British media, suggest that LTTE chief Velupillai Prabhakaran's 12-year-old son Balachandran Prabhakaran could have been executed and that he may not have died in crossfire. In one photograph released by Britain's Channel 4, the 12-year-old is seen eating a snack while sitting in a green sandbag bunker guarded by a soldier. A second image shows his bulletriddled bare-chested body. However, Sri Lanka has described these pictures as morphed. (Courtesy The Economic Times)
Latest Headlines in Sri Lanka