Sri Lanka delays $1.5 bln sovereign bond issue
Posted by Editor on April 12, 2015 - 7:19 am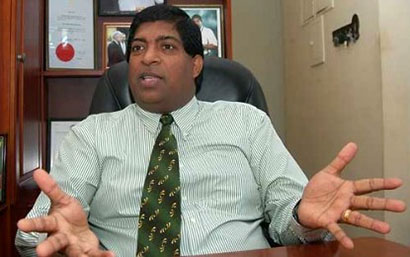 Sri Lanka has delayed a $1.5 billion sovereign bond issue originally scheduled for April, the finance minister said on Friday, days after parliament rejected his bid to raise government borrowing limits ahead of national elections.
Ravi Karunanayake flagged the issue in February to take advantage of lower borrowing costs to reduce outstanding commercial loans. But he said the country was not desperate for the bond issue.
"We have cheaper sources and enough funds… Our reserves are going up and our interest rates are coming down, so why should we be worried about it," Karunanayake told reporters in Colombo.
Karunanayake later added that did not mean the plan of borrowing via a sovereign bond had been dropped.
"What we meant was we were waiting for an opportune moment for the bond issue," he told Reuters.
P. Samarasiri, the deputy central bank governor, told Reuters he was unable to comment on the sovereign bond issue.
Analysts said the bond sale, which had been due by the end of this month, had met with resistance from some fund managers during road shows, given uncertainty surrounding the outcome of parliamentary elections expected by June.
"The government has promised to dissolve parliament after April 23 and there is no assurance of a stable government coming into power … So (investors) … will have to pay a higher premium," one analyst with knowledge of the road shows said.
Parliament rejected on Tuesday Karunanayake's plan to increase the borrowing limits by 400 billion rupees ($3 billion) following a surge in public spending.
Karunanayake said the heavy spending was due to infrastructure projects initiated by the previous government and that he was still "very confident" of achieving a 38-year-low budget deficit target of 4.4 percent of GDP this year.
(Reuters)
Latest Headlines in Sri Lanka