Sri Lanka delegation complete successful discussions in Geneva
Posted by Editor on February 26, 2012 - 1:08 pm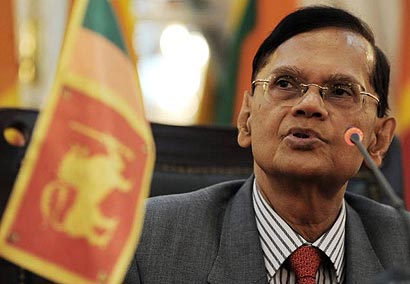 The Sri Lankan delegation engaged in a lobbying spree against the proposed resolution against Sri Lanka said today that they had highly successful rounds of talks with the representatives of different countries yesterday.
External Affairs Minister Prof. G.L. Peiris told journalists here these countries were convinced that the international intervention would disrupt a delicate process already in place in Sri Lanka to address the issues concerned.
Also, he said that these countries were concerned about the repercussions of such a resolution in terms of their own issues.
He said that the Universal Periodic Review (UPR) of the United Nations Human Rights Council would be done in October this year. He said that the UPR is done to take up the issues of each member country on a rotation basis.
"The UPR applies to all the countries. Even the US is covered by it. Sri Lanka's turn comes up in October this year. Then, why is this hurry at this time?" he asked.
Courtesy: DM Online
Latest Headlines in Sri Lanka