Sri Lanka Election Commissioner rejects 54 applications seeking registration
Posted by Editor on January 21, 2011 - 11:01 am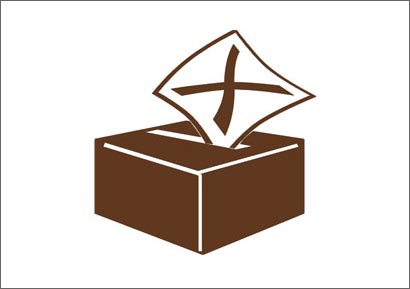 Sri Lanka Elections Commissioner has rejected 84 applications from political parties sought registration. Elections Commissioner calls for applications for registration of new political parties every January according to the Elections Amendment Act No 58 of 2009.
Additional Commissioner of Elections Mr. W.W. Sumanasiri said that during elections no political party is registered. The applications were last called for in May 2010, a month after the completion of the 2010 Parliamentary General Election.
"Every January we call for application to register new political parties. But when there is an election around it is suspended and within one month of the completion of an election we call for application" Mr Sumanasiri told news.lk
Accordingly, he said, his Department called for application in May 2010 after the election of 2010 Parliamentary elections. In between the Commissioner had exchanged letters with parties sought registration requesting for necessary documents as per the new amendment to the Elections Act.
The parties should have engaged in politics and they should maintain audited accounts are some of the prior requirements for registrations. Since none of these parties had fulfilled requirements the Commissioner of Elections rejected the applications submitted by 54 parties that sought registration as political parties.
But, the rejected parties are entitled to re-apply for registration after a lapse of ne year Mr. Sumnasiri asured. He also said that three more applications received after the end of closing date was also rejected on the ground of late application.
Source: Government News Portal.
Latest Headlines in Sri Lanka