MILLIONS FOR MPS, BUT ONLY A FRACTION FOR FLOOD-AFFECTED
Posted by Editor on January 20, 2011 - 1:24 pm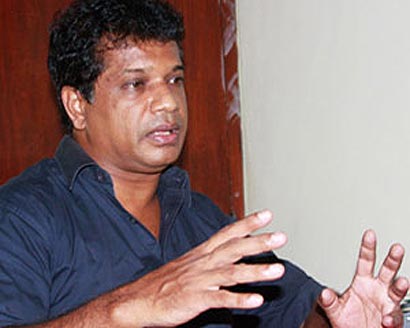 Former parliamentarian K. D. Lalkantha says that although millions have been allocated to import luxury vehicles for parliamentarians who have not been granted ministerial posts, the government has approved only a meagre sum as relief to those affected by the recent floods.
He made this statement during a seminar held in Colombo on Tuesday, which took place in line with the cost of living, salary increments and the collapse of the government. Lalkantha is the Chairman of the National Trade Union Centre.
"Who initiated the programme under which coconut lands were blocked out and sold? It was Ranil Wickremasinghe and the lot. Such actions gave way to the current situation regarding coconuts.
"All of these changes are a result of what happened to the country's economy after 1977. The wholesale price of every vegetable at the Dambulla market is over Rs. 100. They put up boards all over stating 'Api Wavamu, Rata Nagamu'. But what has happened is evident today.
"They can offer 'Prados' to MPs who had not been given ministerial posts. They allocate millions for them, but for the flood affected, only a fraction of that amount is given," said Lalkantha.
Courtesy: News First
Latest Headlines in Sri Lanka