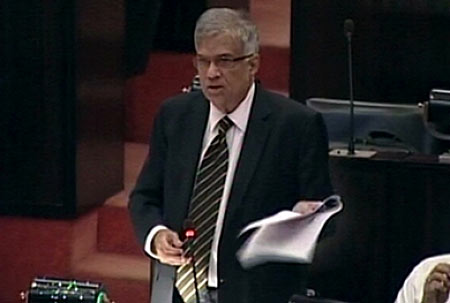 Sri Lanka will introduce concessions on investments and a lower tax regime in its next budget to boost faltering investment, Prime Minister Ranil Wickremesinghe told the parliament on Thursday.
Wickremesinghe said the government plans to create a positive investment climate that will generate jobs and remove obstacles to growth for start-up companies.
"A new set of investment incentives based on capital allowances and a low tax regime will be introduced. The details will be announced in the budget," Wickremesinghe told the parliament.
He said starting a business, registering property, paying taxes, enforcing contracts, resolving insolvency, and regulating the labour will all be made more efficient.
Wickremesinghe's statement comes before the national budget, scheduled for Nov. 5, and as Sri Lanka enters the final stage of talks with India, China, and Singapore on trade liberalisation.
Wickremesinghe's government, which took office in August 2015, faced a debt and balance-of-payments crisis this year, until the International Monetary Fund approved a $1.5 billion loan in May. State finances are shaky, partly caused by the previous government's borrowing during its nine-year tenure.
The government will also prepare legislations to establish a single window for investment approval and aims to bring Sri Lanka within the top 70 nations of the Doing Business Index by 2020, analysts said, from the last year's 107.
"We are creating a Public Wealth Trust through which the shares in state-owned entrepreneur enterprises will be held in trust for the people," Wickremsinghe said.
(Reuters)