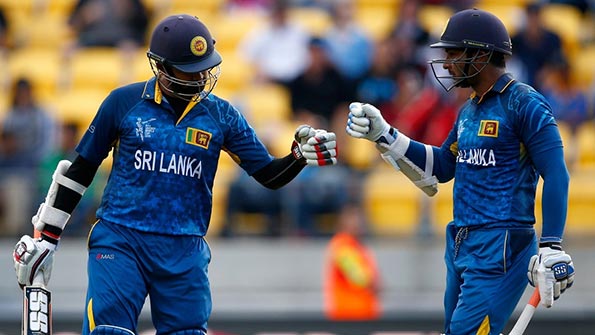 Legendary spinner Muttiah Muralidaran believes Sri Lanka's cricketers have nothing to fear in Sunday's World Cup clash with Australia in Sydney.
Sri Lanka, beaten World Cup finalists in 2007 and 2011, is being widely tipped to lose the weekend's clash and do little damage in the knockout phase.
Muralidaran, who has had a foot in both camps given he worked as a spin consultant for Australia last year, says that may not be the case.
"Once again Sri Lanka is set to be a threat at the business end of a major event," Muralidaran wrote in a column on the International Cricket Council's website.
"Sri Lanka have nothing to fear (against Australia).
"The team now has a full week to rest up and prepare for the match against Australia while, for Michael Clarke's side, it will be a third game in nine days."
However, Muralidaran added that he did not expect the co-hosts to be too weary after taxing flights from Auckland to Perth, then Perth to Sydney.
"It will be quite the opposite, in fact, as they will be relishing the chance to play a series of matches in quick succession after two weeks without a game," he said.
"And they will be out to prove a point after being beaten by Brendon McCullum's team at Eden Park."
Australia dished up a woeful collapse of 8 for 26 in its loss to New Zealand last Saturday, then broke all manner of records in a 275-run thumping of Afghanistan in Perth on Wednesday.
Kumar Sangakkara, fresh from back-to-back unbeaten centuries, suggested Australia will rightly start as favourite at the SCG on Sunday.
"Anyone playing at home is going to fancy their chances more than the visiting side," Sangakkara said.
"They've played very well and they're one of the top sides."
Sangakkara, who will retire from one-day cricket at the end of his fourth World Cup campaign, suggested his team-mates should not get caught up worrying about the opposition too much.
"The next two days I'll have a look at what the Aussie bowlers have been doing," he said.
"There's no use thinking too much about the strengths of the Australian side. It's better for us to look at ourselves."
(AAP / ABC)