Sri Lanka High Commission hosts London Consular Corps Seminar
Posted by Editor on February 1, 2012 - 7:34 am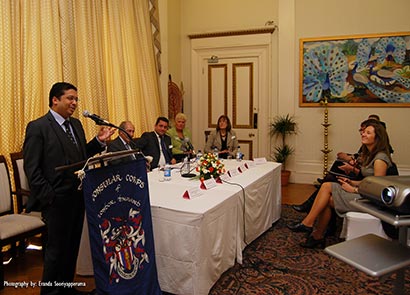 Onlanka News – By Janaka Alahapperuma
Pix by Eranda Sooriyapperuma
Executive Committee member of the Consular Corps of London, Chaminda Kularatne organised the 999 Seminar of their Consular gathering at the Sri Lanka High Commission in Hyde Park Gardens, London recently. A large number of diplomatic officers turned up at the Chancery of the Sri Lanka High Commission to attend the 999 Seminar conducted by the Consular Corps of London.
There were 65 participants representing more than 55 diplomatic missions and consular offices based in London and Dr Chris Nonis, High Commissioner for Sri Lanka warmly welcomed the diplomats. The objective of the seminar was to educate diplomats regarding the action which they should take when handling a death of a foreign national whilst in the United Kingdom.
Addressing the gathering, the High Commissioner briefed them about post conflict development and reconciliation process taking place in Sri Lanka. He requested the diplomats not to listen to the malicious campaigns carried out by certain elements of international media and NGOs with hidden agendas and invited them to visit the country personally to witness the true peaceful situation and the massive development and reconciliation process with their own eyes.
Prof Paul Matthews, HM Coroner for the City of London, Ms Heather Scott and Ms Gill Piloni of New Scotland Yard and Ms Sue Anderson of Rowland Brothers also addressed the seminar.
The participants were treated to Sri Lankan snacks and tea. This event can be noted as a rare occasion where such a large number of diplomats attended the Sri Lankan Mission at one time after many years.
Diplomat Chaminda Kularatne (Attorney at Law), Minister Counsellor handling consular affairs and immigration at Sri Lanka High Commission in London was instrumental in making arrangements for the successful conduct of this seminar at the High Commission premises.
Mr Kularatne was elected to the executive committee of the Corps in November 2011. His appointment is for three years and first Asian diplomat to hold this position after five years. It is the first time that a Sri Lankan diplomat has been appointed to this committee. The Consular Corps of London, established in 1902, is a prestigious association of diplomatic officers handling consular affairs at the diplomatic missions and honorary consulates based in London.
Source: SLHC, London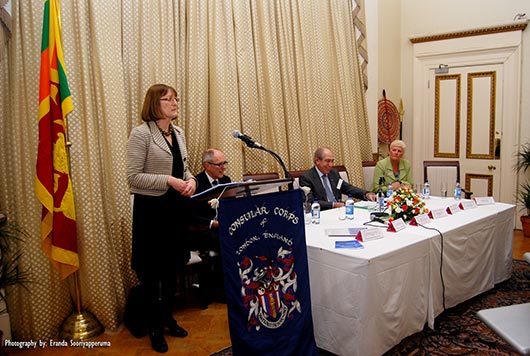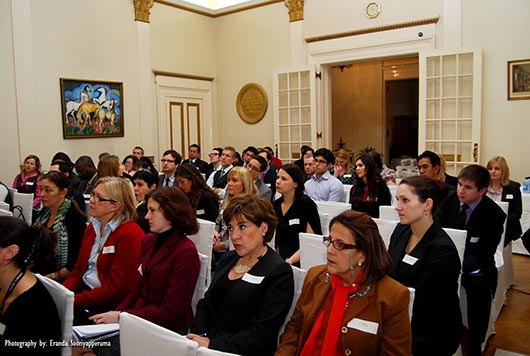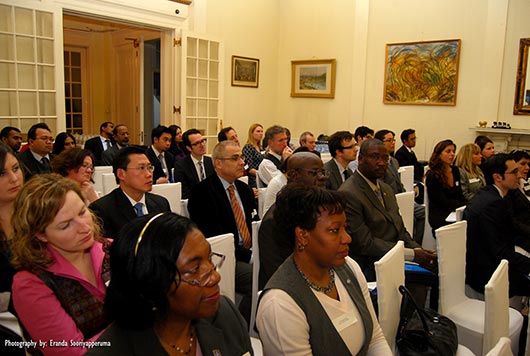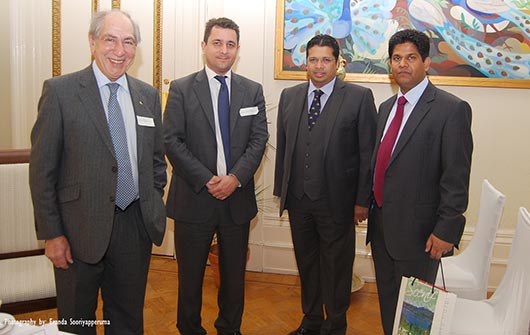 Latest Headlines in Sri Lanka