Sri Lanka hit by brain drain
Posted by Editor on December 10, 2010 - 11:23 am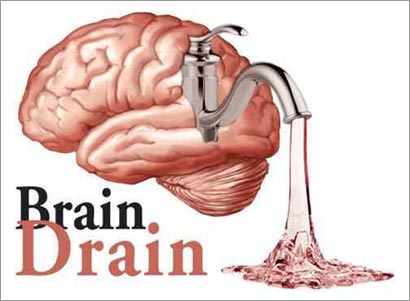 Sri Lanka is one of the worst hit in terms of brain drain with 27.5 per cent of academics leaving the country each year, the main opposition United National Party (UNP) said yesterday.
UNP MP Akila Viraj Kariyawasam who spoke during the committee stage of the Higher Education Ministry vote said the percentage was high when compared with 4.2 per cent in India; 9.2 per cent in Pakistan, 4.7 per cent in Bangladesh, 2.7 per cent in Nepal and 2.2 per cent in Maldives.
"Considering these figures there is little doubt that the situation in Sri Lanka is worse than in any other South Asian Country. This has to be corrected," he said.
Mr. Kariyawasam said 17.4 per cent of doctors also leave the country due to various reasons, and this too is the highest in South Asia with only 3.33 per cent in India and 5.0 per cent in Pakistan. Democratic National Alliance (DNA) front-liner Anura Kumara Dissanayake said most university academics who leave the country for further education do not return mainly because they lacked financial benefits here in Sri Lanka.
"Some academics return to the country because they have a noble goal of serving the country. They either want to express their gratitude or they return because of family commitments such as looking after elderly parents. Otherwise, there is a no financial incentive to attract the academics to the university system," Mr. Dissanayake.
Courtesy: DM Online
Latest Headlines in Sri Lanka