Sri Lanka is the new route for gold smuggling
Posted by Editor on December 4, 2014 - 7:56 am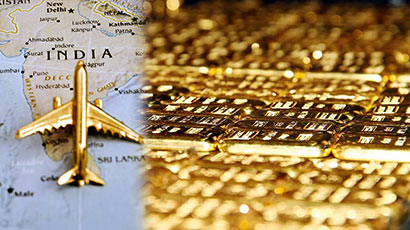 New Delhi, November 3:  Following increased surveillance on traditional routes, smugglers have found a new way to bring in gold — Sri Lanka.
Directorate of Revenue Intelligence (DRI) officials said quite a few gold consignments seized in Chennai and other parts of Tamil Nadu were brought from Sri Lanka. This shows that after Bangladesh, Myanmar, Nepal and Pakistan, this is the new route for gold smuggling. As many of these countries have raised import duty, smugglers have moved to a new area, an official said.
The magnitude of gold smuggling can be estimated by DRI's seizure data. During April-October this fiscal, the value of seized gold went up to around ₹150 crore from around ₹75 crore in the same period last fiscal. The number of cases also doubled to 100 during this period.
DRI is an intelligence and investigating body under the Central Board of Excise and Customs (CBEC) and is instrumental for not only detecting cases of outright smuggling of narcotic drugs, fake Indian currency notes (FICN), red sanders, gold and commercial frauds, but also thwarting and preventing such acts.
DRI will discuss these issues in the Regional Customs Enforcement Meeting on Thursday, wherein Custom Enforcement Heads of Bangladesh, Bhutan, Nepal, Myanmar and Sri Lanka will take part. This is part of the Foundation Day celebration of DRI to be inaugurated by Finance Minister Arun Jaitley.
(The Hindu)
Latest Headlines in Sri Lanka