Sri Lanka likely to join Iranian oil customers
Posted by Editor on November 16, 2015 - 9:43 am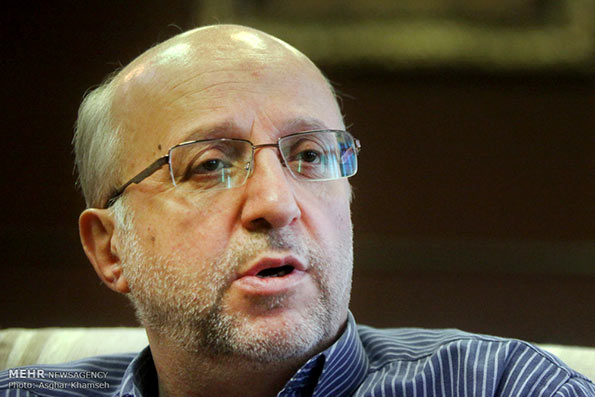 Referring to the launch of new talks with Sri Lanka to resume oil exports, Iranian deputy oil minister expressed Iran's readiness to resume oil sales to the Asian country during post sanction era.
Roknoding Javadi described the latest status of resumption of Iranian crude exports to Sri Lanka in time with the cancellation of international sanctions and announced the beginning of Iran's oil negotiations with Sri Lanka.
Managing director of the National Iranian Oil Company (NIOC) stressed that the resumption of Iran's oil exports to various countries like Sri Lanka as well as traditional customers will be time-consuming, expressing Iran's willingness to start over oil sales to the Asian country after sanction reliefs.
"Several negotiations have been conducted with almost all traditional customers of the Iranian oil over the past few months," noted Javadi adding "all countries are seriously seeking to buy Iran's crude and we expect to have good conditions in this regard."
The official further pointed to the destinations of Iran's oil exports; "approximately 40 per cent of Iran's crude oil production will be sent to Europe while the remaining 60 per cent will be sold to the Asian market," he highlighted.
Sri Lanka is estimated to demand about 50 thousand barrels of Iranian crude oil per day due to possessing only one refinery with a capacity of 50 thousand BPD. The country would import 40 to 50 thousand barrels of Iranian oil before the West had imposed illegal sanctions against Iran.
However, Saudi and Omani crude oil replaced the Iranian one in Sri Lanka's refinery after the application of global sanctions against Iran.
Meanwhile, Sri Lanka's Petroleum Industries Minister Susil Premajayantha had said use of Saudi Arabia's crude oil had led to a reduction in the country's gas production.
(Mehr News Agency)
Latest Headlines in Sri Lanka