PTA to be replaced with fresh legislation
Posted by Editor on November 16, 2015 - 9:39 am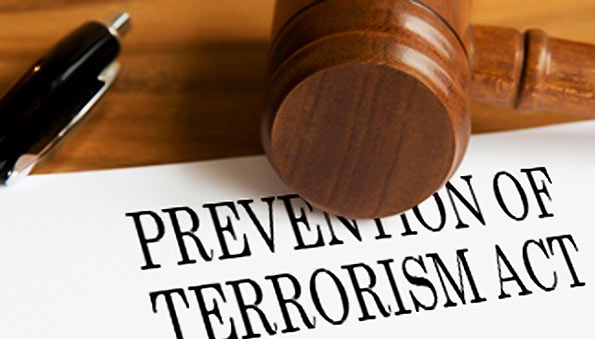 The government is planning to replace the Prevention of Terrorism Act with fresh legislation modelled on the Patriot Act of the United States, it is learnt.
The PTA was used as a legal tool to deal with LTTE terrorism at that time. However, there were criticisms by some sections over the retaining of the Act even after the war was over. Critics have dubbed it 'a draconian piece of legislation' that undermines individual freedom in the post war context.
The United Nations Human Rights Council (UNHRC), in its resolution adopted on Sri Lanka, also calls for the repeal of this law.
Accordingly, the government is reportedly working out a new legislation to be replaced with the PTA. The Foreign Affairs Ministry, the Justice Ministry and the Legal Draftsman's Department are working in this direction at the moment. A government minister who wished to remain anonymous confirmed this, and said the proposed law would be drafted in line with the Patriot Act of the US.
The legislation, if enacted, will be consistent with international standards for countering terrorism in any eventuality. The PTA was enacted in 1979 as a temporary measure for three years. Later, in 1982, it was made a permanent.
It provided for the detention of persons without charge. It was used widely to deal with LTTE suspects. Alongside, the government has now come under pressure for the release of LTTE suspects held without charges in remand custody. Recently, 31 such suspects were released.
(Daily Mirror – by Kelum Bandara)
Latest Headlines in Sri Lanka