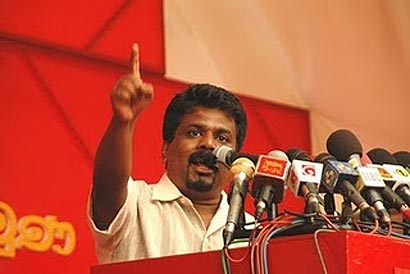 Sri Lanka's Marxist party, Janatha Vimukthi Peramuna (JVP) vows to continue pushing the new government to permanently halt the controversial Chinese funded Colombo Port City project.
JVP Leader Anura Kumara Dissanayake while expressing surprise at Cabinet Spokesperson Minister Rajitha Senaratne's comment last week of continuing with the Colombo Port City project said the party would continue to agitate for its cancelation.
Addressing a public rally held in Tangalle, Dissanayake vowed that the JVP would not allow for the Colombo Port City to continue.
However, Prime Minister Ranil Wickremesinghe told parliament last week that a final decision on the project has not yet been reached and that the project had not met all the requirements before commencing under the former government.
A committee has been appointed to look into the project, the Prime Minister said.
(Colombo Page)