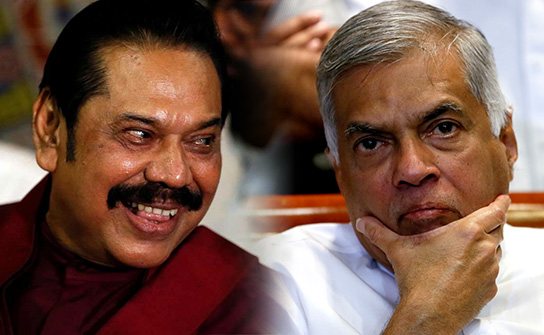 India on Sunday reminded Sri Lanka of constitutional process, in an official statement following the ongoing political crisis that erupted after President Maithripala Sirisena sacked Prime Minister Ranil Wickremesinghe. India's response came as both the leaders began an outreach to the global diplomatic community.
"As a democracy and a close friendly neighbour, we hope that democratic values and the constitutional process will be respected. We will continue to extend our developmental assistance to the friendly people of Sri Lanka," said Raveesh Kumar, official spokesperson of the External Affairs Ministry.
First response
This was the first time that India commented on the situation in Colombo which has turned into a stand-off between Mr. Sirisena and Mr. Wickremesinghe. On Friday, the Sri Lankan President appointed Mahinda Rajapaksa, his former rival, Prime Minister, but Mr. Wickremesinghe has said that he has the required parliamentary strength to continue in the post.
The Hindu had earlier reported that the friction between Mr. Sirisena and Mr. Wickremesinghe began with a strong statement from the latter during his visit to Delhi, which seemed to target the President for delay in India-backed projects.
Former Foreign Secretary Shyam Saran said India did not have a broad array of options regarding the situation. "India should stay focussed on long-term priorities like bilateral and regional connectivity and trade ties with Sri Lanka, and allow the situation in Colombo to work itself out," Mr. Saran said.
Mr. Wickremesinghe met select Colombo-based diplomats on Sunday. The group, according to diplomatic sources, is said to have included those from the European Union, the U.S., the U.K., Canada, Australia, Italy, France, Switzerland, South Africa and India.
India's Deputy High Commissioner attended the meeting. Many of the countries had put out similar sounding statements and tweets, underscoring the need to respect due constitutional process and democracy. The countries are loosely identifying themselves as being "like-minded" on this development. On Monday, President Sirisena is scheduled to meet all Colombo-based diplomats at 5 p.m.
(Source: The Hindu)