Sri Lanka requests salary increase for migrant employees in Kuwait and Jordan
Posted by Editor on April 8, 2012 - 8:25 am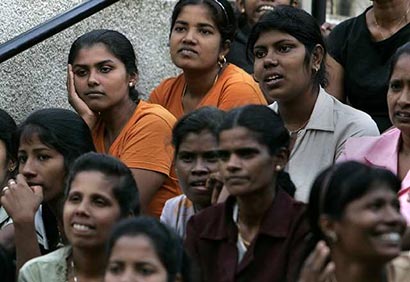 Apr 07, Colombo: The Sri Lankan government has requested from the employers' associations of Kuwait and Jordan to increase the salaries of the Sri Lankan migrant workers, most of whom are housemaids.
Sri Lanka Minister of Foreign Employment Promotion Dilan Perera visited the two countries and personally made the request from the employers, a Ministry spokesman said.
The Minister held discussions with the Foreign Employment Agent's Association of Kuwait and urged for the salary increase and the Minister's proposition received a positive response, says the Ministry.
He has made the request of increasing salaries from the Jordan government officials when he toured there before visiting Kuwait.
In addition, the Minister has also urged the officials of the two countries to enhance the welfare of the migrant employees from Sri Lanka.
Courtesy: Colombo Page
Latest Headlines in Sri Lanka