Sri Lanka rupee edges down on dollar demand by importers
Posted by Editor on July 6, 2016 - 8:01 am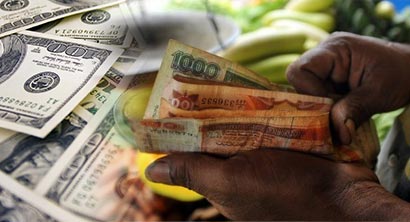 The Sri Lankan rupee ended weaker in one-week forwards on Tuesday as late importer dollar demand surpassed greenback sales by a foreign bank, while the market waited for a policy statement from the new central bank governor, dealers said.
Speaking in his first meeting with the media, after market hours, new central bank governor Indrajith Coomaraswamy said the monetary authority will manage the exchange rate flexibly and not have too much volatility.
He said capping the spot rate is "something that has been kept constantly under review if and when there is a requirement to move on the exchange rate," he told reporters.
The spot rupee is tightly managed by the central bank and market participants use the forward market levels for guidance on the currency.
Many dealers said the central bank did not intervene for the second straight session since the appointment of the new central bank governor.
The rupee in one-week forwards, which have been acting as a proxy for the spot rupee, ended at 147.20/30 per dollar, a tad weaker from Monday's close of 147.10/20.
"The late importer demand was there. A foreign bank is selling dollars to buy bonds for foreign investors," a currency dealer said, asking not to be named.
"There was neither moral suasion nor intervention by the central bank. Everybody is waiting for some direction by the new central bank governor."
Nandalal Weerasinghe, the central bank deputy governor, said the level of central bank intervention has come down drastically and it has been absorbing dollars instead of selling.
Both spot rupee and spot-next were not quoted, dealers said.
(Reuters)
Latest Headlines in Sri Lanka