Sri Lanka rupee edges up, supported by dollar inflow
Posted by Editor on January 10, 2014 - 1:54 pm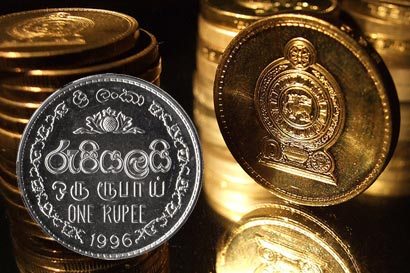 Sri Lanka's rupee traded slightly firmer on Friday, as exporters' selling of dollars outpaced demand from importers for the U.S. currency.
Dealers said the local currency was also propped up by expected inflows from a $1 billion sovereign bond.
Spot rupee was trading at 130.60/70 per dollar, a tad firmer from Thursday's close of 130.68/75.
Currency dealers said sentiment was positive due to an expected $1 billion inflow from a bond proceed.
The rupee was under pressure to appreciate in the near term from the inflows, dealers said, but its gains would depend on whether the central bank wanted to buy the inflows to build up its reserves or increase dollar liquidity in the market.
The central bank on Jan. 2 said it expected the rupee to strengthen in the medium term and any direct intervention in the foreign exchange market would be minimum.
The local currency has gained about 3.4 percent since it hit a record low of 135.20 on Aug. 28. It has lost 2.5 percent in 2013.
At 0600 GMT, Sri Lanka's main stock index was up 0.52 percent or 31.32 points at 6,100.66, its highest since Aug. 22.
(Reuters)
Latest Headlines in Sri Lanka