Sri Lanka rupee falls to near 1-year low on importer dollar demand
Posted by Editor on August 27, 2013 - 11:46 am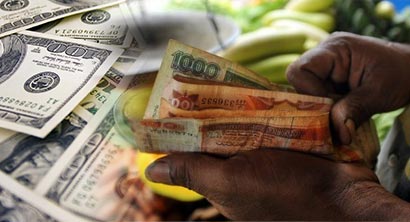 COLOMBO, Aug 26 (Reuters) – The Sri Lankan rupee fell to a near one-year low against the dollar on Monday due to importer demand for the greenback amid renewed selling of government bonds by foreign investors.
The market expects the rupee to depreciate further with exporters holding onto dollars and foreign investors gradually exiting treasury bonds.
Dealers said banks switched to one-day currency forwards in an inactive spot market. The spot rupee fell to 132.80 per dollar, its lowest since Sept. 14, Thomson Reuters data showed. It had closed at 132.50 on Friday.
The spot next or one-day forward closed at 132.80/90 per dollar, compared with Friday's close of 132.75/85. "Demand (for dollars) continued. The spot next is weaker on importer dollar demand but the demand from foreign bond holders is also there," a dealer said. The rupee fell around 4 percent between June 7 and July 18, after foreign investors started pulling out of Sri Lanka's treasury bonds due to a rise in U.S. treasury yields. The benchmark 10-year note yield is hovering around a two-year high at 2.8275 percent. (Reuters)
Latest Headlines in Sri Lanka