Sri Lanka rupee firmer on exporter dollar sales; shares up
Posted by Editor on October 3, 2013 - 10:35 am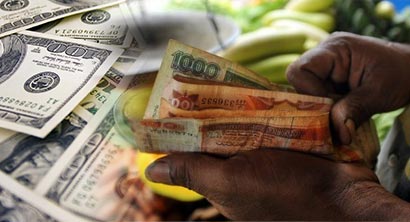 (Reuters) – The Sri Lankan rupee was firmer on Wednesday morning due to exporter sales of dollars a day after the currency gained 0.4 percent on inflows from gold sales, while the weakening of the dollar against major currencies also boosted sentiment.
The rupee spot rose 0.4 percent to 131.00/10 in early trade, but retreated to 131.30/45 at 0459 GMT, but still firmer compared with Tuesday's close of 131.50/60.
Sri Lanka's main stock index was up 0.37 percent, or 21.67 points, at 5,802.50 at 0503 GMT.
"We saw some exporter dollar sales in the absence of importer demand for dollars," said a currency dealer.
Other dealers said the weakening of the dollar internationally due to partial U.S. shutdown also boosted sentiment.
The U.S dollar treaded water and most Asian stock markets edged up on Wednesday as investors appeared hopeful the first partial U.S. government shutdown in 17 years will be short-lived and not have a broader impact on the economy.
The rupee hit a record low of 135.20 on Aug. 28, but has managed to stem further losses since then. It has risen 3.2 percent since hitting the record low.
It has fallen 2.8 percent this year, after depreciating about 10 percent in 2012.
(Reuters)
Latest Headlines in Sri Lanka